Hongmiao Campus is located in the Central Business District (CBD) which is in the downtown area in Beijing. The campus provides easy access to the Metro Line and most areas in the city. It is a 40-minute taxi ride to the airport. On campus, there is many indoor and outdoor athletic facilities; Walmart, 711 and many restaurants are also within walking distance.
Accommodation
There are several types of apartments for international students on campus. Rooms are equipped with basic facilities, public kitchens and laundry room, as well as a coffee area and gym on campus.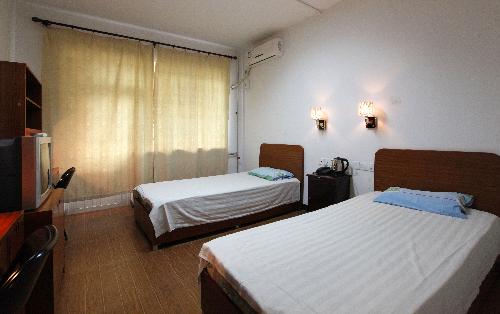 All double occupancy rooms are equipped with the following amenities:
Two beds
Two desks
Two closets
Table and two chairs
Wireless internet
Air-conditioning unit
Private Western-style bathroom (towels included)
Meals
Food in Beijing is plentiful and delicious. Beijing is famed for having 100,000 restaurants where you can find food from all over the world.
We provide meal plans on campus. You also have variety chooses around the campus.
Around the campus there are numerous cafeterias, restaurants, coffee shops and a convenience store where you can find fruit, beverages, and snacks. You can also eat at restaurants within walking distance of campus.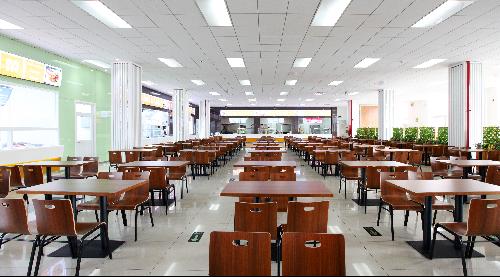 Campus Culture
Enlightening, Scholarly, Diversified, Liberal, Loyal, and Enjoyable
In order to enhance campus culture and activities, the university expends huge efforts building CUEB spirit, holds a variety of cultural events cultivating a strong campus atmosphere to entertain, educate, and inspire its participants while promoting strong study habits. Some activities include art and culture festivals, community internships, volunteer activities, and competitive sports teams, of which swimming and basketball have been most successful.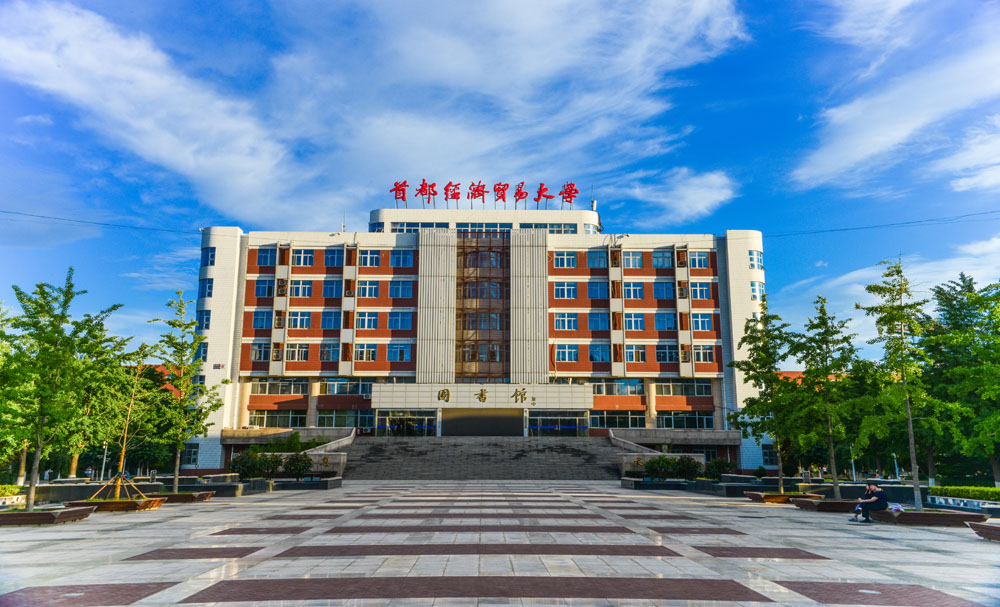 Campus Scenery
As a Beijing municipal key university, Capital University of Economics and Business (hereinafter as "CUEB") has taken "becoming a characteristic domestic first-class and internationally well-known university of finance and economics, with modernization, internationalization and multidisciplinary studies" as its educational goals by its active internationalization strategy. At present, CUEB has established extensive cooperation with about 70 universities and scientific research institutions in over 20 countries and regions international wide in six major first level disciplines including economics, management, law, literature, science and engineering.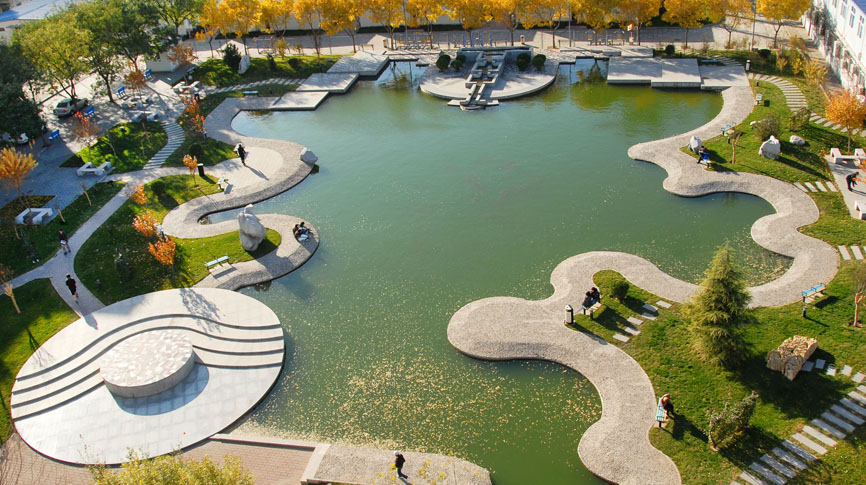 Students Activities
Many recreational and social activities are arranged for international students at CUEB both on and off campus, providing a range of extracurricular experiences. Over the past few years, CUEB has developed a unique set of extracurricular activities, such as the New Year's Gala, the Chinese and Foreign Students' Association, The Chinese and Foreign Students' Open Dialogue Forum, and the International Cultures Festival among many other special cultural activities. CUEB has also taken the initiative to plan for social studies activities off campus, such as trips to the Great Wall and the Summer Palace, trips to experience China's traditional acrobatics shows, as well as trips to businesses and enterprises. The activities have all earned good reviews from international students.